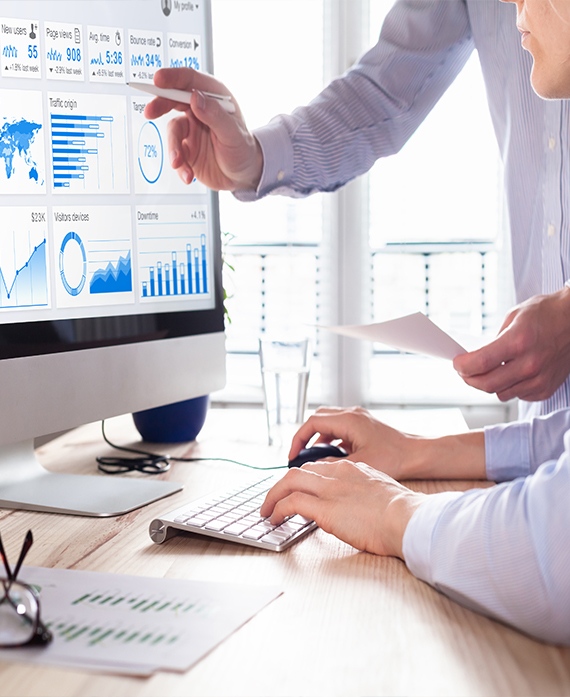 Maximise your direct marketing strategy with the power of data.
Finding it hard to plan an effective direct marketing campaign that pinpoints the right people?
The most important aspect to any marketing campaign is to understand who exactly it is you're looking to target so we can ensure that your marketing material will be put in front of the right people.
How can we help?
At LDM, our team of specialists utilise data to deliver successful campaigns that are built on absolute precision.
We also ensure that you stay GDPR compliant, so that:
Your use of data is legal
Your mail campaigns have followed every step to ensure data ethics and privacy has been adhered to
We have access to the UK's most popular named and household databases. We can help you to strategically profile your target audience to identify areas of the UK which will best suit your direct mail, door drop and partially addressed campaigns.
Why is data so important in the marketing mix?
Without the use of data, you're going to be in the dark not knowing whether or not your campaigns are delivering the desired results.
You'll be scratching your head wondering if your marketing budget is working hard enough? What could you be doing differently? And most importantly, are you driving an increase in sales? Thankfully, data is here to unlock the answers to all of the above questions!
Data will help you to identify highly-specific customer profiles and measure the impact of your campaigns with precise precision.
How can we enhance your campaign with data?
Data management can feel overwhelming the majority of the time but thankfully our team do all the hard work for you.
We audit, clean and profile your data, to ensure you get the most out of your current data. Once we have finalised this process and perfected your customer profiles we can then work on purchasing the data for high-impact acquisition campaigns.
Worried about GDPR? Well don't be, our processes are fully GDPR complaint so that you can look forward to your campaign and not worry about all of the legal documentation!
What do we do best with data?
Power-up your campaigns with data today. If you want to give your marketing campaigns a boost with data to increase sales, our team are here to help.
Contact Us
Profiling and customer segmentation
Data sourcing
Data cleansing and processing
GDPR Compliance
Data Analysis
Data Enrichment
Contact Us
Book In Your Next Marketing Campaign Today!
FROMONLY
£49 per 1000
Our first priority is to listen to and understand your unique business goals. We then present a plan of action and bespoke solution.