67% of consumers make a purchase after they receive Direct Mail*
FROMONLY
£499
Join us on our mission to get physical mail back stronger than ever before – get a quote now to see what's possible
*Data from JICMAIL 2023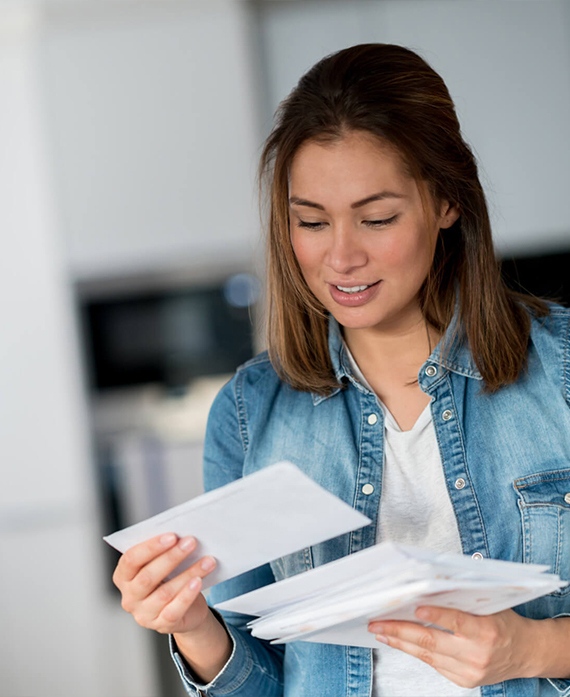 Power up your marketing, with Direct Mail
Direct mail is a magical form of offline marketing that is highly targeted, and personal. For those of you that are new to DM, we can talk you through how to get started, and why it could be beneficial to your business growth.
If you're reading this and you already do DM, you might be thinking "yeah, but what makes LDM different", and we know you have many options to choose from. So read on to find out why we are the only choice you should trust for your business.
If you're new to direct mail: it is basically the physical version of emailing someone… but with a far superior open rate, and much better engagement! If you have customer address data stored, and their permission to contact them, you should be considering utilising Direct Mail.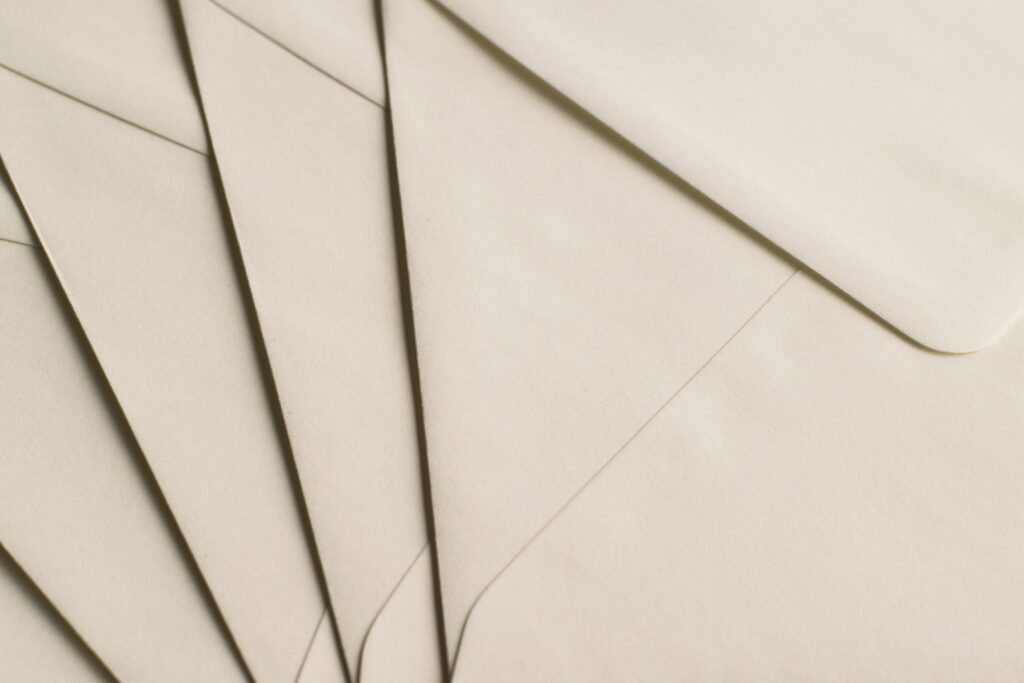 6 ways to use direct mail
Our DM expert Alex could talk forever about all the ways DM enhances your strategy.
If your hungry for more, drop him an email!
Send Alex a message
Building brand loyalty
Pushing online traffic
Getting people into your store
Increasing lifetime customer value
Encouraging customers to refer their friends
Communicating important updates
Send Alex a message
Why are direct mail campaigns so effective?
If you want to build brand loyalty, increase customer value, prompt conversations about your brand, or get traffic through your shop door, direct mail can make it happen. Through targeting, and the use of physical materials rather than pixels on a screen, you can create a powerful connection with your customers that can't be replicated by email or social media content.
Direct Mail also stays in the home for an average of 17 days, and is shared with an average of two people other than the addressee.
Direct Mail vs Email Statistics
Reach
15% of direct mail is discussed with someone
0.27% of email communications
are shared
Engagement
96% of direct mail is
engaged with
2.9% of email communications
are clicked on
Trust
87% of physical mail is described as believable
Misinformation continues to reduce trust in digital
Open rate
74% of direct mail
is opened
23% of email communications
are opened
👇 Simple Question: How does direct mail work? 👇
A step by step guide to the direct mail process
Have a goal in mind
Gather your data
Design the creative
Write an effective CTA
Printing and packing
Mail the campaign out!
Don't worry, our head of DM Alex Buck is the friendliest marketer in the land, and he is ready to walk you through the process. He will also take all the complicated logistical components off of your hands, to make it as stress-free as possible.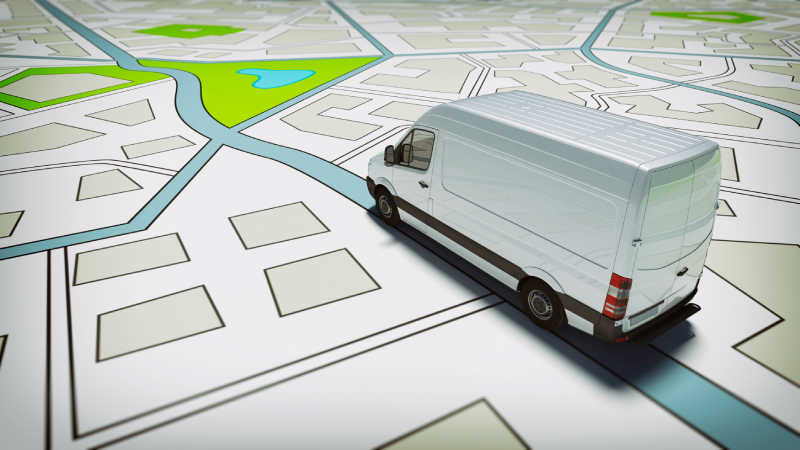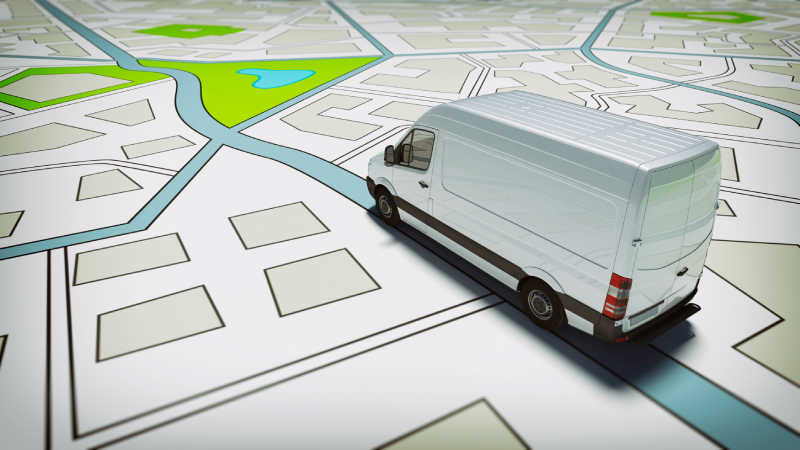 The LDM difference
When you choose LDM for your campaign, you will be working 1-1 with our head of DM. By working with an expert in direct mail, as well as an expert in offline marketing, your campaign will be set up for success.
When you work with LDM, we bring knowledge from countless campaigns from all industries, to make the right decisions for you based on your goals. We think it is really important that you know you're in safe hands, as marketing your business is a responsibility we don't take lightly. So please feel free to investigate our socials, or connect directly with our head of direct mail Alex Buck over on LinkedIn.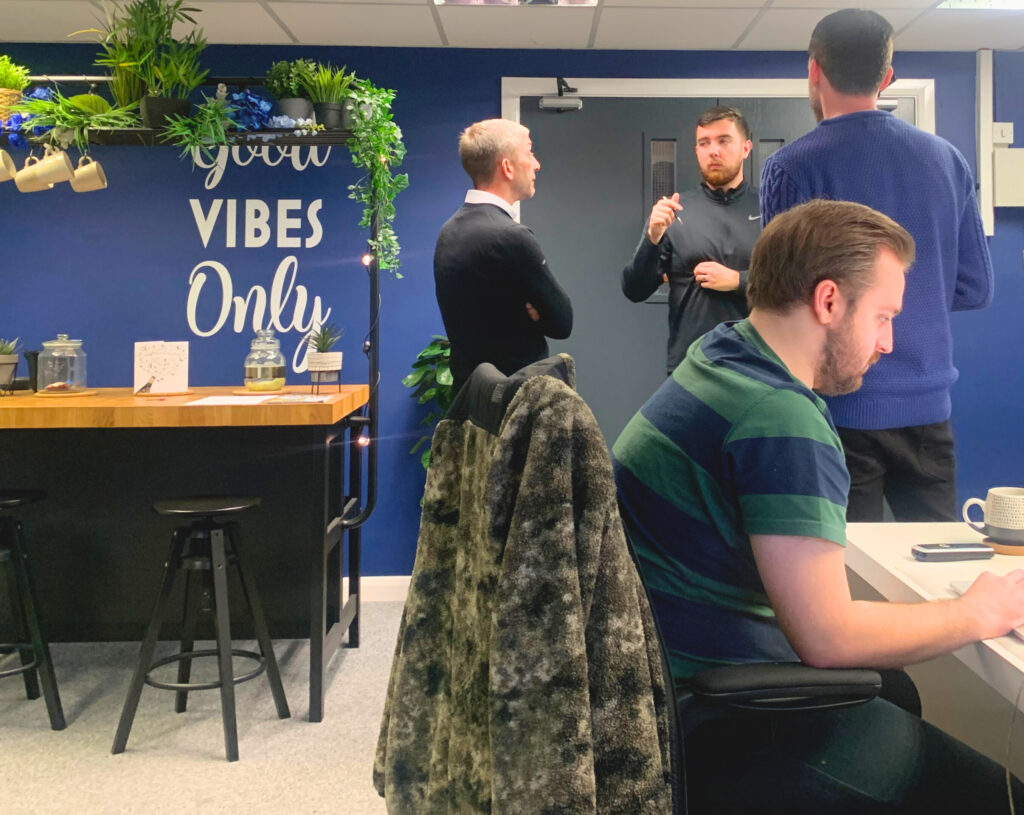 How Our Customers Feel About Us
Based on 104 reviews on Google
LDM did not disappoint...
From the moment I contacted them I felt at ease and was updated from the beginning to the end of our campaign. Their customer service was outstanding – answered all the questions I had and made everything run as smoothly as possible. Would highly recommend & will most certainly be using them again.
My account manager was really easy to contact and stayed in touch throughout the entire campaign. They organised our door drop easily and exactly as we wanted. We'll be using them again in the future.
I've recently used LDM UK for two door drop distributions and Sean and the team were fantastic! Really helpful in scheduling the drops in, selecting areas and keeping me updated on progress. I wouldn't hesitate to recommend them or use them again.
Fast, efficient & helpful...
Fast, efficient and helpful Service. LDM did a big leaflet drop for us which had instant positive results. Throughout they were friendly and were in regular contact to update me on their progress. I will definitely work with them again.
Will definitely be returning...
Bit skeptical initially if I would generate any business from flyers but happy with the return. The design of the leaflets and the detail on it were certainly a contributing factor in targeting my specific type of business. I thought that the fact they wear uniforms and are well turned out helped as well It made it more professional in my opinion. Due to my scepticism I did spot check with my clients to ensure they received flyers. Happy to report that they did.
Friendly, helpful and very efficient...
Friendly, helpful and very efficient. I had leaflets printed off through LDM which has lead to an instant increase in business. Would highly recommend these guys and look forward to working with them again in the future.
The response I got was phenomenal...
Super friendly and professional team, they went above and beyond to meet exactly what i wanted with my leaflet campaign. The response I got was phenomenal, and has enabled further growth and opportunities. By far the best distribution company I have dealt with, could not recommend them enough! Looking forward to working with LDM again.
Amazing team and amazing service...
Amazing team and amazing service. They did a leaflet campaign for me and it went brilliantly. Such a helpful team couldn't recommend them enough. Thank you guys keep up your amazing work.
Great service during the lockdown...
Great service from Sean and his team during the lockdown. Extremely professional, friendly and helpful. 19k magazines delivered quickly and efficiently under difficult circumstances. Couldn't ask for more. Thank you!
LDM have worked tirelessly to meet the high demands...
Craig and the team at LDM have worked tirelessly to meet the high demands I set out for them. I dropped 40k off to be distributed within three days as I was let down by another company, I was reluctant that this could even be achieved! But achieve LDM did. Can't recommend them enough and the tracking is a great addition. Thank you, see you again in June for the next drop!
Absolute 10/10 for LDM! Always a great services and the team are extremely helpful! Wouldn't use any other business to promote my businesses!
Would recommend them without hesitation...
We have used LDM twice now for a leaflet distribution in central Manchester, and would recommend them without hesitation. Not only do they do what they say they are going to do – post the leaflets – they evidence that with strong reporting. They are also super accessible, responsive, and proactive – communicating progress at the right time. Very effective and professional people.
The investment: is direct mail expensive?
Direct mail is often seen as door drop's bougie sister. With the more personalised nature of the service, often higher quality materials, and more complex designs, your creativity can really take the driving seat. The creative possibilities are endless, with some big brands sending out cards in the shape of their product, or sending beautifully packaged samples of their range out to valued customers.
The investment you make in direct mail is totally up to you, and can vary a lot by industry, but also for individual businesses. The quality of paper, print finish, packaging and scale of your project can all be customised to fit your budget, but if you're looking for an idea of starting costs let's get into it with our head of DM 👇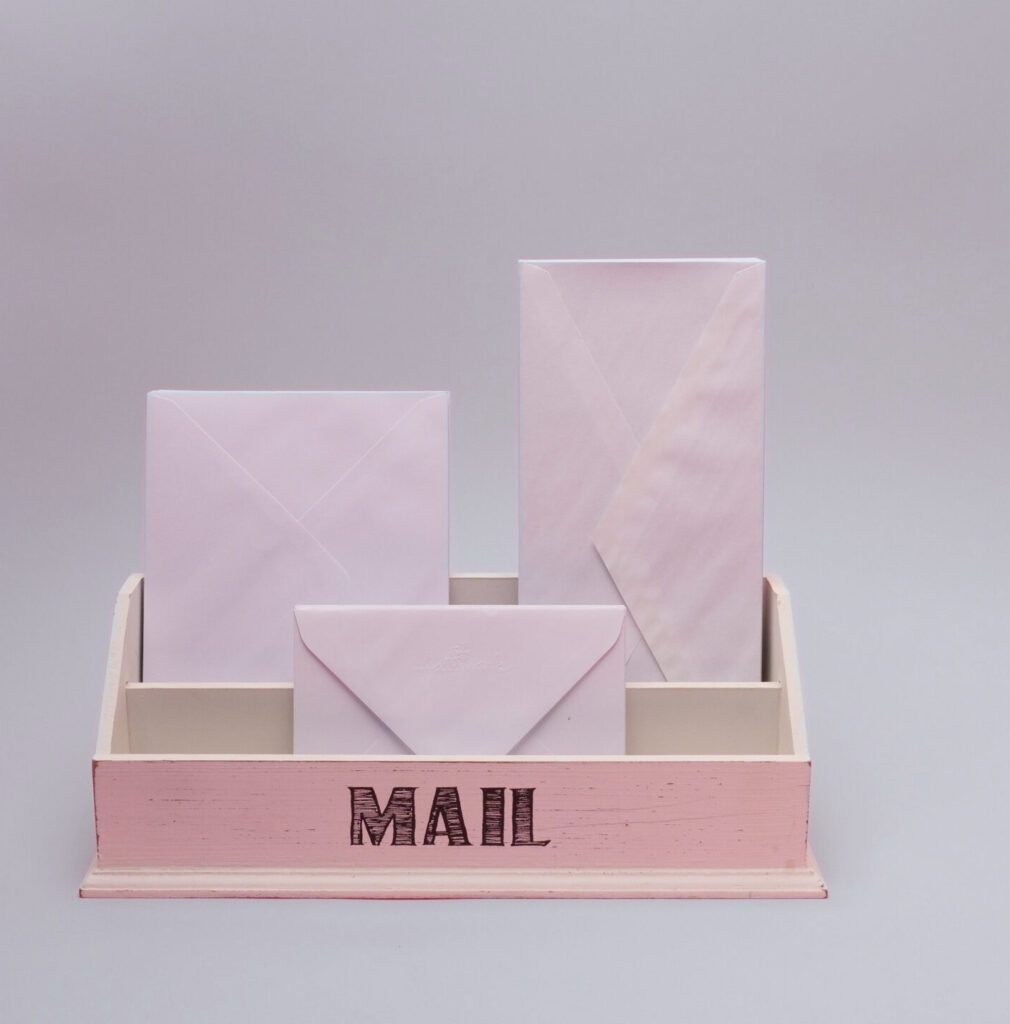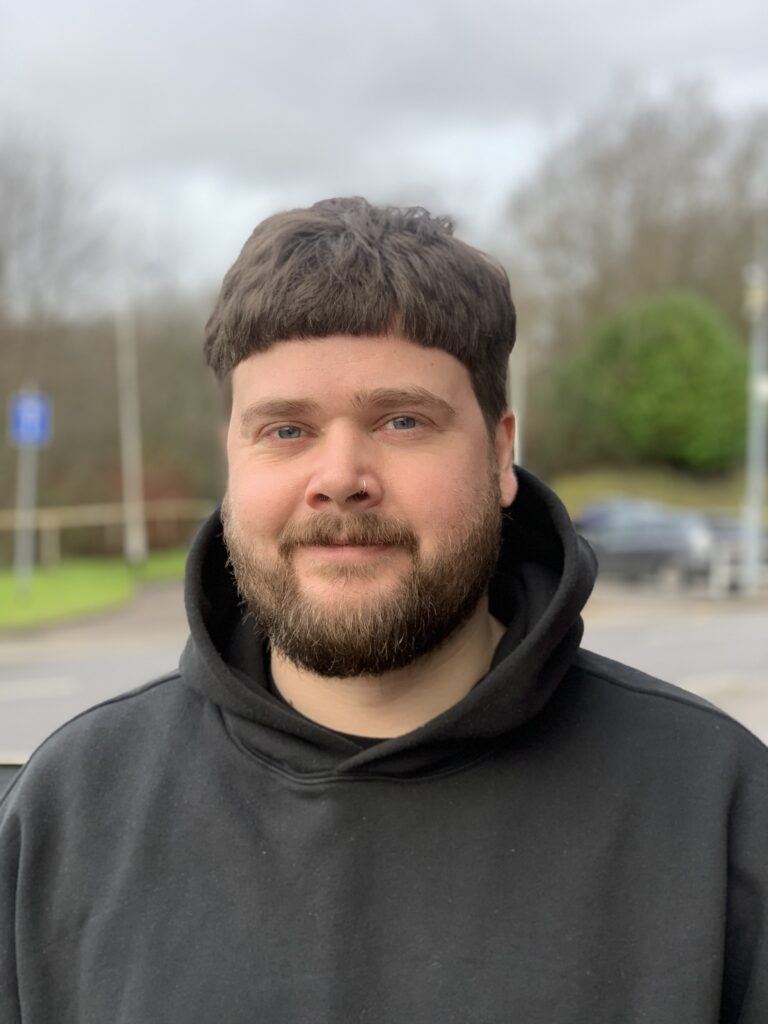 Head of DM Alex Buck
"We offer a full end-to-end service for direct mail, from planning and printing, to fulfilment and posting. All the logistics are taken out of your hands so you can relax and watch the results roll in.
The costs will vary depending on your creative, whether you need to buy data or have your own, and the number of items. To give you an idea if you've never done a direct mail campaign before, I quoted a new client recently that had never done DM before. It was a basic starter campaign of around 4000 items without any extra data, for £1500. So it can be really affordable, especially if you're just testing the waters, but it is always important to note that this can go up and down depending on each campaign's requirements. No client will ever get the same quote.
We can work together to find a solution that works for you and your goals."
The nature of direct mail being more customisable, means that your choices will dictate the price of the direct mail campaign. So you can alter the final cost based on the materials chosen, scale of campaign, how much data you want to buy, and which areas you want to reach.
Additional services available for direct mail
Customer data
Business data
Full design services
Design advice and tweaks
PO box for returns
Talk to Alex about your needs
Do you deliver in my area?
Short answer: yes!
We are the touchpoint for all aspects of the Direct Mail journey. So we get the best rates at printers, best rates for data, and then use Whistl to post out your orders so we can guarantee maximum coverage.  This is the most reliable way to target individual addresses on a large scale, especially if you're working with time-sensitive information. Got questions? Get in touch and we will be happy to get them answered for you. You should feel 100% confident going into your campaign, so we are here to take the time to make sure that's the case.