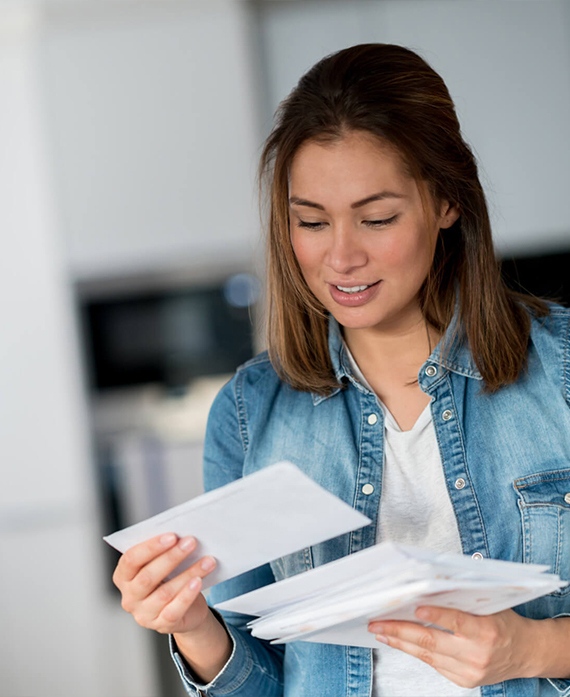 Grow your business with direct mail.
Direct mail has a lot to do in a short period of time. As we know, direct mail has on average 6 – 10 seconds to catch the readers attention to get your brand noticed and if done correctly, your direct marketing material will capture your potential customers attention and prompt a response.
Here at LDM, we have a professional team who are passionate about perfection. Our team specialise in connecting you with new and existing customers to give you the best chance of sparking up a conversation to lead to new business.
Our direct mail specialists are here to help.
We ensure that all campaigns are strategically planned with personalisation at the forefront. Every business is different and requires a unique approach to get the best out any given campaign. You have a message and we'll help to promote that in the best possible way!
Two huge positives to direct mail is that on average it will stay in the home for up to 17 days and is passed to an average of two people. Unlike digital mail, direct mail will typically stay in the household longer once it's been received which can lead to an increase in audience engagement.
Increase the ROI of your direct mail campaigns.
A main reason why direct mail has continued to be a popular marketing strategy for many UK businesses is due to the ability of being able to target specific demographics which will work best for your business.
We can drive results higher by ensuring your mail piece falls onto the doormat of someone who is genuinely interested within your services, maximising your ROI.
Let our professionals do what they do best and plan your next purpose-drive direct mail campaign.
Our team of specialists want to help.
Speak with one of our experts today and we'll do our best to get your campaign up and running as quickly as possible.
Contact Us
Strategic, time-sensitive campaigns
Polywrapping
Hand insertion / sealing / fixing
Sensitive data fulfilment
High speed inkjet personalisation
Campaign Management
Contact Us