23 Aug 2023
Case study: Clothing retailer
Below is a case study for a clothing retailer campaign delivered with LDM. To download or view the plain text version, please scroll down.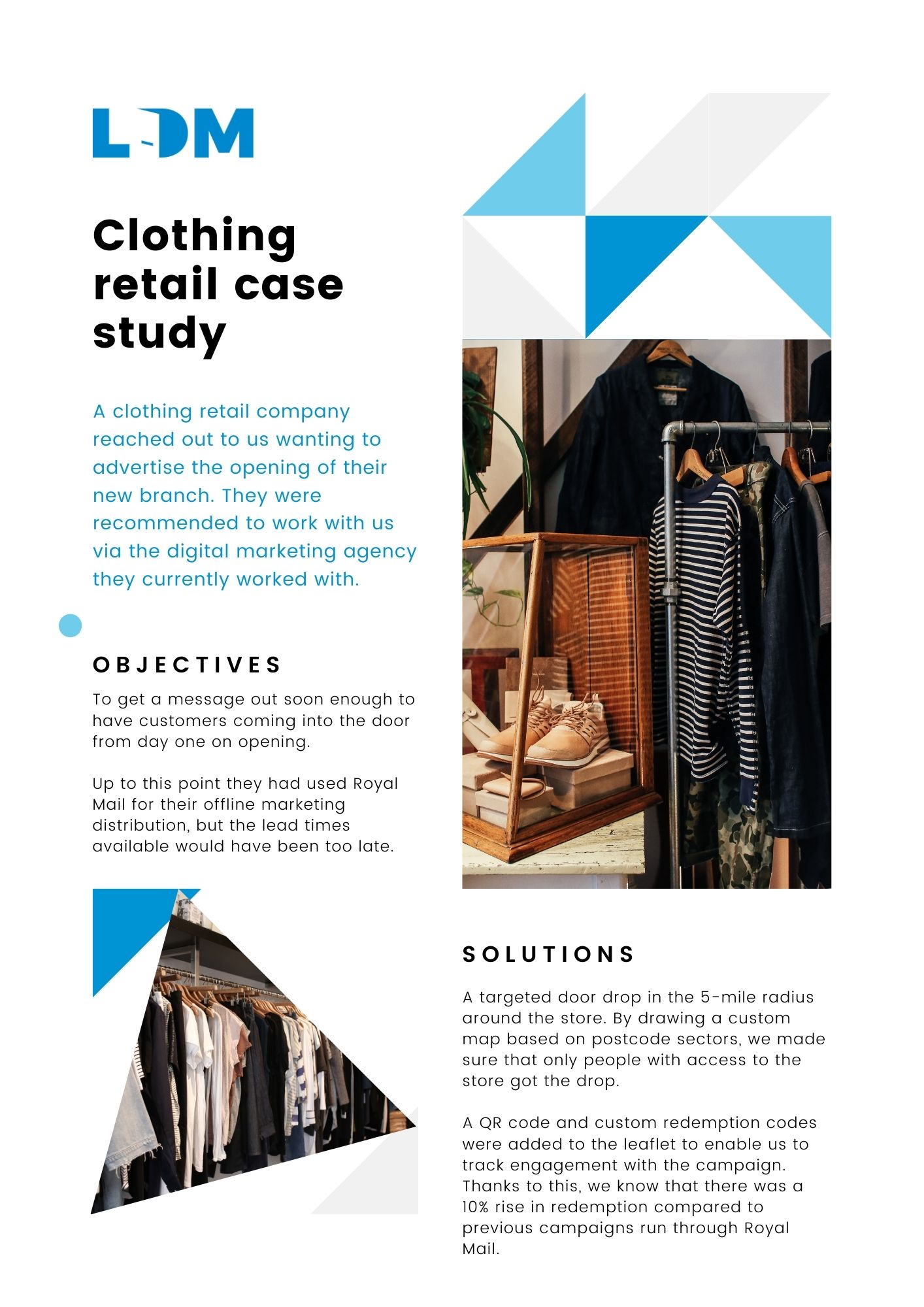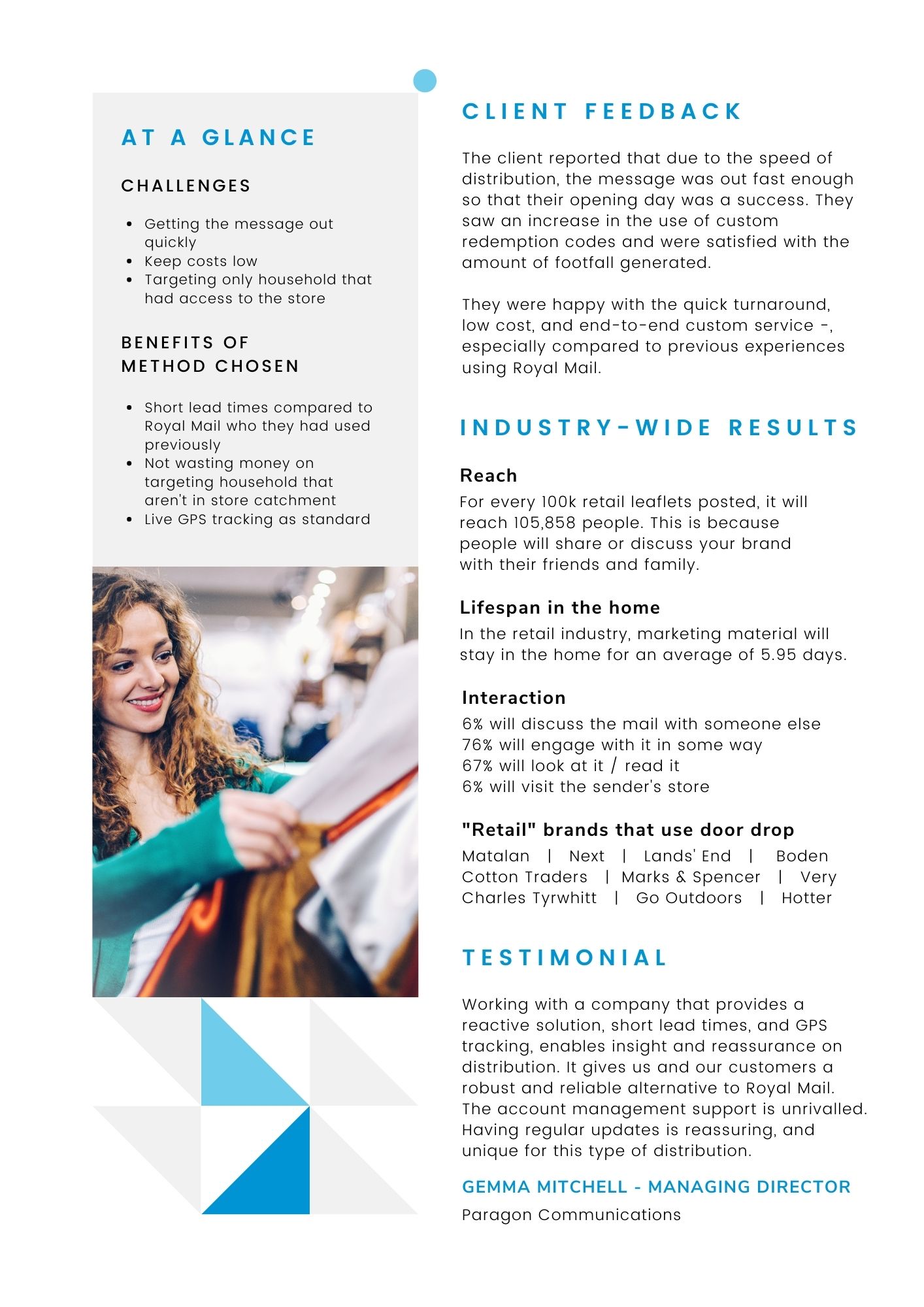 Please click here to download a PDF version of this case study, or scroll down to view the plain text version.
CLOTHING RETAIL CASE STUDY
A clothing retail company reached out to us wanting to advertise the opening of their new branch. They were recommended to work with us via the digital marketing agency they currently worked with.
Objectives
To get a message out soon enough to have customers coming into the door from day one on opening. 
Up to this point they had used Royal Mail for their offline marketing distribution, but the lead times available would have been too late. 
Solutions
A targeted door drop in the 5-mile radius around the store. By drawing a custom map based on postcode sectors, we made sure that only people with access to the store got the drop.
A QR code and custom redemption codes were added to the leaflet to enable us to track engagement with the campaign. Thanks to this, we know that there was a 10% rise in redemption compared to previous campaigns run through Royal Mail.
Challenges
Getting the message out quickly
Keep costs low

 

Targeting only household that had access to the store
Benefit of chosen methods
Short lead times compared to Royal Mail who they had used previously
Not wasting money on targeting household that

 

aren't in store catchment
Live GPS tracking as standard
Client Feedback
The client reported that due to the speed of distribution, the message was out fast enough so that their opening day was a success. They saw an increase in the use of custom redemption codes and were satisfied with the amount of footfall generated. 
They were happy with the quick turnaround, low cost, and end-to-end custom service -, especially compared to previous experiences  using Royal Mail.
Industrywide results
Reach:
For every 100k retail leaflets posted, it will reach 105,858 people. This is because people will share or discuss your brand with their friends and family.
Lifespan in the home:
In the retail industry, marketing material will stay in the home for an average of 5.95 days.
Interaction
6% will discuss the mail with someone else
76% will engage with it in some way
67% will look at it / read it
6% will visit the sender's store

 
"Retail" brands that use door drop:
Matalan, Next, Lands' End, Boden, Cotton Traders, Marks & Spencer, Very, Charles Tyrwhitt, Go Outdoors, Hotter
Testimonial
Working with a company that provides a reactive solution, short lead times, and GPS tracking, enables insight and reassurance on distribution. It gives us and our customers a robust and reliable alternative to Royal Mail. 
The account management support is unrivalled. Having regular updates is reassuring, and unique for this type of distribution.
GEMMA Mitchell – managing director , Paragon communications