23 Aug 2023
Case study: Local beauty parlour
Below is a case study for a local beauty parlour campaign delivered with LDM. To download or view the plain text version, please scroll down.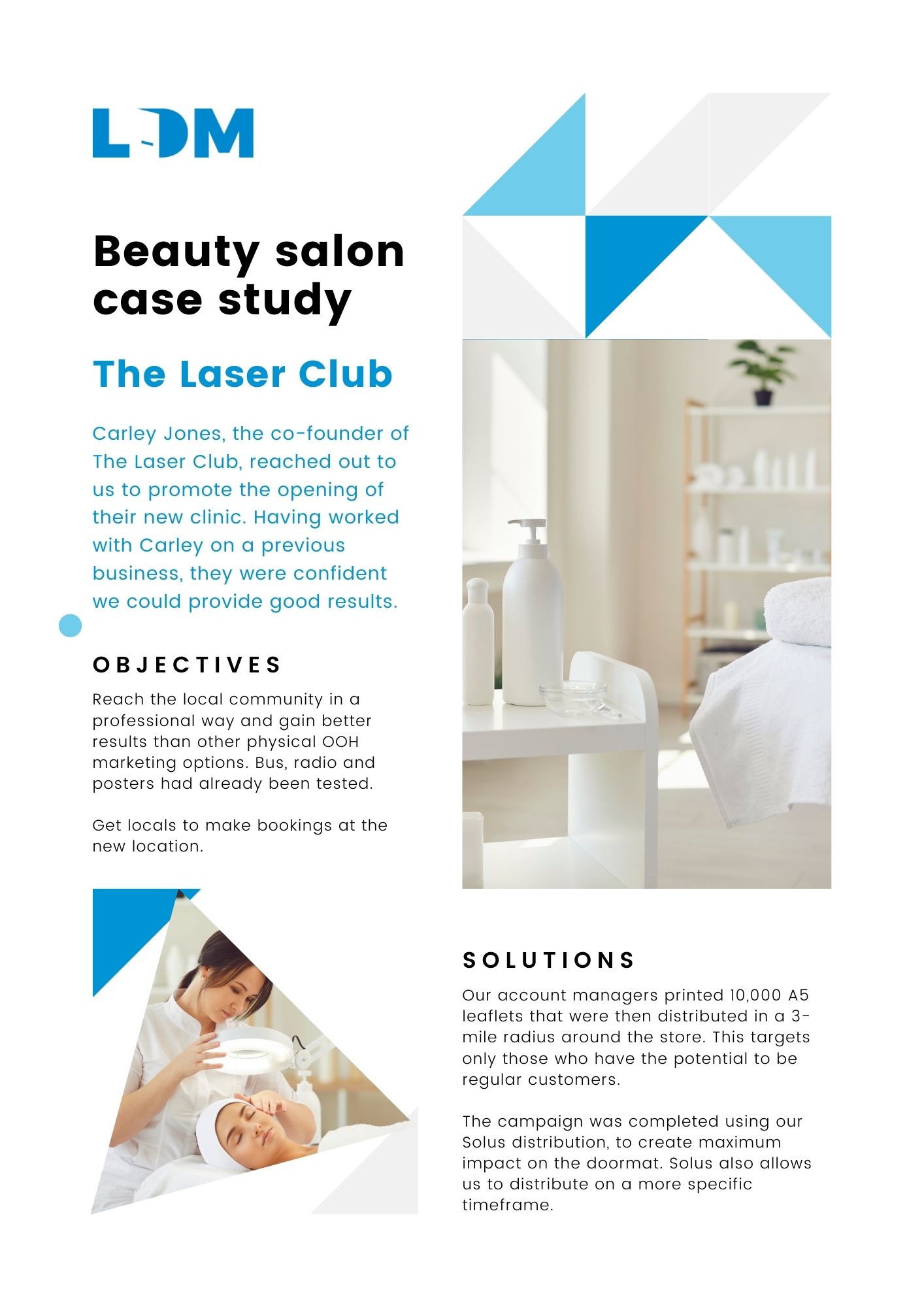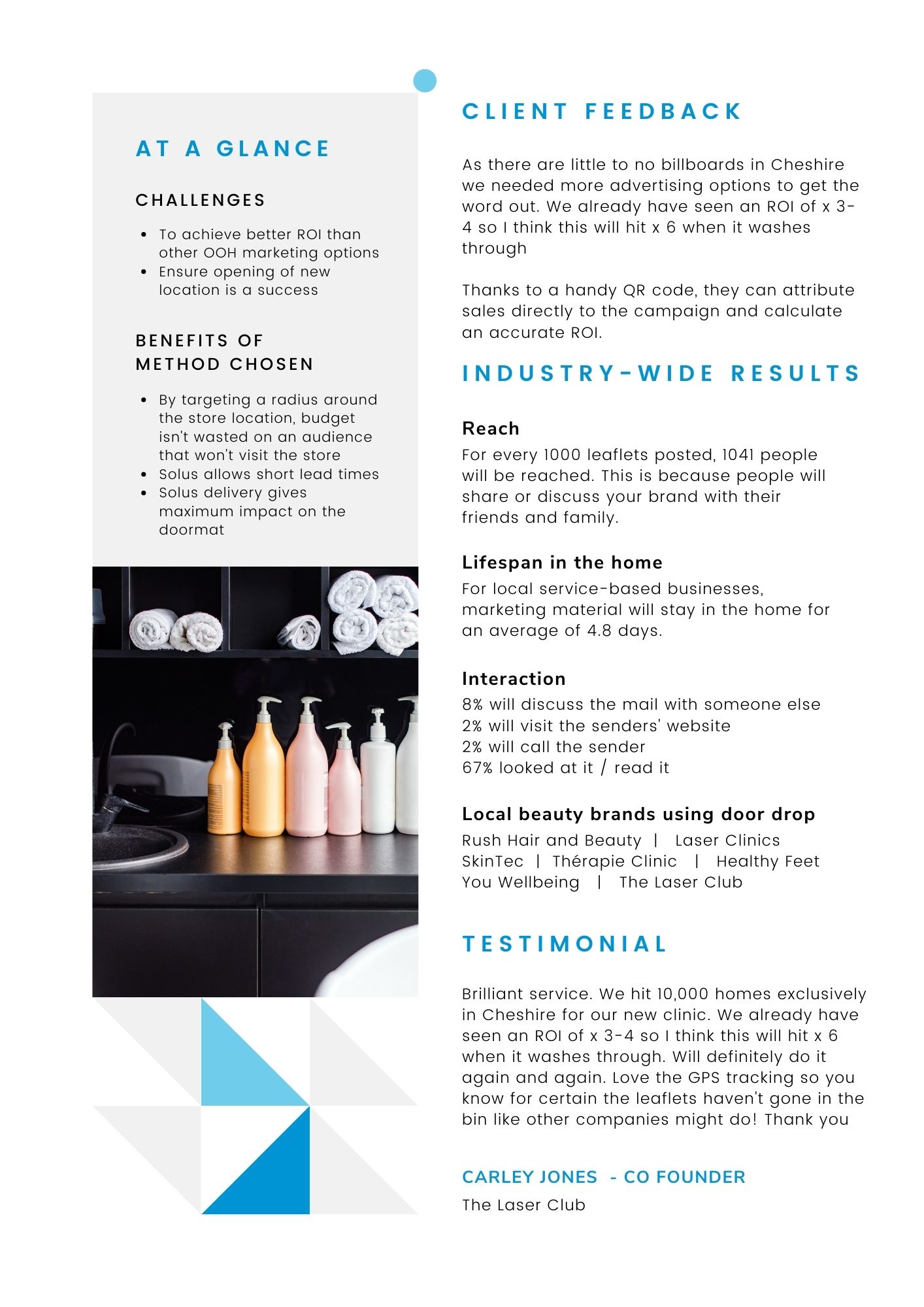 Please click here to download a PDF version of this case study, or scroll down to view the plain text version.
BEAUTY SALON CASE STUDY
The Laser Club
Carley Jones, the co-founder of  The Laser Club, reached out to us to promote the opening of their new clinic. Having worked with Carley on a previous business, they were confident we could provide good results. 
Objectives
Reach the local community in a professional way and gain better results than other physical OOH marketing options. Bus, radio and posters had already been tested.
Get locals to make bookings at the new location.

 
Solutions
Our account managers printed 10,000 A5 leaflets that were then distributed in a 3-mile radius around the store. This targets only those who have the potential to be regular customers.
The campaign was completed using our Solus distribution, to create maximum impact on the doormat. Solus also allows us to distribute on a more specific timeframe.

 
Challenges
To achieve better ROI than other OOH marketing options
Ensure opening of new location is a success
Benefits of chosen methods
By targeting a radius around the store location, budget isn't wasted on an audience that won't visit the store
Solus allows short lead times
Solus delivery gives maximum impact on the doormat
Client feedback
As there are little to no billboards in Cheshire we needed more advertising options to get the word out. We already have seen an ROI of x 3-4 so I think this will hit x 6 when it washes through
Thanks to a handy QR code, they can attribute sales directly to the campaign and calculate an accurate ROI.
Industry wide results
Reach:
For every 1000 leaflets posted, 1041 people will be reached. This is because people will share or discuss your brand with their friends and family.
Lifespan in home:
For local service-based businesses, marketing material will stay in the home for an average of 4.8 days. 
Interaction:
8% will discuss the mail with someone else
2% will visit the senders' website

 

2% will call the sender
67% looked at it / read it
Local beauty brands using door drop 
Rush Hair and Beauty, Laser Clinics, SkinTec, Thérapie Clinic, Healthy Feet, You Wellbeing, The Laser Club 
Testimonial
Brilliant service. We hit 10,000 homes exclusively in Cheshire for our new clinic. We already have seen an ROI of x 3-4 so I think this will hit x 6 when it washes through. Will definitely do it again and again. Love the GPS tracking so you know for certain the leaflets haven't gone in the bin like other companies might do! Thank you
Carley Jones: cofounder of The Laser Club